Stingray Webinar - Enter your Design with Stingray!
28 April, 2016 | 3.00 PM – 4.00 PM
With Autodesk Stingray, you can now create interactive content with ease using assets created on Revit or 3ds Max. And every step of the design process is truly accurate to your BIM data and helps everyone better understand the project.
ATTEND THIS WEBINAR TO KNOW :
How Stingray can help you have a seamless design workflow with 3ds Max and Revit
A live link between 3ds Max® and the Stingray engine that lets you import, view, modify, and interact with your 3D visualizations in real time
How Revit models can be brought into Stingray engine to be made fully interactive
Experience a real world example of creating realistic lighting, high quality shaders, and reflections
Who should attend?
3ds Max and Revit users, Visualization Designers and BIM Experts who are interested in next-gen in-context visualization and interactive experiences.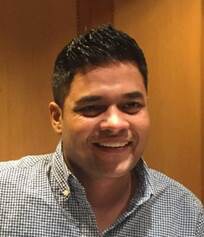 Your Speaker:
Abhishek Krishnan
Technical Specialist – M&E
Autodesk
With more than a decade of experience and expertise in the Animation and Visual Effects domain, Abhishek has successfully carried out various roles in the past. From heading the Professional Graphics industry, technically at AMD for 4 years in India to Supervising full length CG Animated films. He combines his hardware expertise and software skills to help out various production houses, TV channels and studio setups in India at Autodesk as a Technical Specialist.